DigiCert EV Code Signing Certificate at $706.25
Buy DigiCert Extended Validation Code Signing Certificate to Digitally Sign Unlimited Software, Remove Unknown Publisher Warning and Get Highest Level Security!
Delivery Mode: Existing HSM or External Physical Device
Secure Key Storage: FIPS-compliant Hardware Device
Issuance Time: 1-5 Days
Money Back
Guarantee
Lowest Price
Guarantee
Microsoft Defender SmartScreen
Instant SmartScreen Reputation
Display Signature with
Company Name
Instantly Microsoft SmartScreen
Filter Recognition
Two Factor
Authentication
Private Key Stored
in USB Token
Features of DigiCert EV Code Signing Certificate
Cutting-Edge features of DigiCert EV (Extended Validation) Code Signing Certificate, Securing Software:
Instantly convert you to an authorized publisher
Protects software from unauthorized modifications.
Eliminate Unknown Publisher and SmartScreen warnings.
Compatible with all browsers and operating systems
Effortless integration in the CI/CD pipeline
Tamper-Proof every executable file, including .exe, .ps1, and more.
Helps to build surety among users that your software is authentic.
Makes software valid for a lifetime through timestamping
Benefits of DigiCert EV Code Signing Certificate
By utilizing a DigiCert Extended Validation Code Signing, you can avail following leverages:
Increase in revenue, as most people consider a signed software.
A high ROI, as you can sign unlimited software with a single certificate.
Effortlessly align with all CA/B, NIST, and all other regulatory standards.
Guarantee to customers the software authenticity and security.
A smooth user experience, boosting reputation and productivity.
Compare & Buy Code Signing Certificates
Product Name
Certera Code Signing
DigiCert Code Signing
Sectigo EV Code Signing
Certera EV Code Signing
Pricing
$244.46/yr

(You Save 58 %)

$502.52/yr

(You Save 21 %)

$383.00/yr

(You Save 43 %)

$305.58/yr

(You Save 55 %)

Multiple Year Option
RSA Encryption Key
3072-bit or 4096-bit
3072-bit or 4096-bit
3072-bit or 4096-bit
3072-bit or 4096-bit
Microsoft SmartScreen Reputation Boost Up
Issuance for Individual Developers
Fully Compatible for Mozilla XPI Packages & Thunderbird
Fully Compatible for Sun Java Signing
Sign Unlimited Java Apps & JAR Files
Support Microsoft Office VBA Signing
Support Apple OS X Signing
Support Mozilla Signing
Support Adobe AIR Signing
Support MS Office Macro
Support Microsoft Office 365 Signing
Supported File Formats
32-Bit And 64-Bit
32-Bit And 64-Bit
32-Bit And 64-Bit
32-Bit And 64-Bit
Windows Phone Apps Signing
Refund Policy
Within 30 Days from Purchase Date
Within 30 Days from Purchase Date
Within 30 Days from Purchase Date
Within 30 Days from Purchase Date
Issuance Time
1 to 5 Days
1 to 5 Days
1 to 5 Days
1 to 5 Days
Validation Required
Business/Individual
Business
Full Business Validation
Full Business Validation
Physical USB Token Storage
Displays Business Name
Display Name & Types of the Business
Sign Unlimited Code, Scripts & Executables
Timestamp Unlimited Code, Scripts & Executables
Immediate Recognition by Microsoft SmartScreen Reputation Filter
Separate Private Key Storage
Buy Now
Buy Now
Buy Now
Buy Now
The DigiCert Exclusive
Trusted & Recognized Globally
Longstanding Security Experience
Quick Validation
24/7 Specialist Support
What is DigiCert EV (Extended Validation) Code Signing?
DigiCert EV Code Signing Certificate is a software security solution with the most advanced encryption and hashing mechanism. It aids in making the source-code tamper-proof and building a brand reputation across digital platforms. But, it only gets issued to organizations with a minimum of three years of activeness.
Furthermore, it helps to retain the validity and integrity of software by providing timestamping functionality. And you can digitally sign any software of 32-bit and 64-bit without any error. Whether it's a Java, Mozilla, Adobe, or any other executable file, it can secure all and safeguard them from malicious actors.
How does DigiCert handle weak verification and key protection?
The DigiCert way of handling weak verification and key protection is immensely secure and efficient. To protect keys from malicious actors, it utilizes a hardware security module, aligning with FIPS-140 Level 2 standards and working as a crypto-processor. And to handle weak verification, DigiCert has a full-proof validation procedure, under which it thoroughly analyses each document.
As a result, when operating systems and browsers discovers software signed using DigiCert EV Certificate, they understand that it's legit and comes from a verified publisher.
How do Sign Your Code with the DigiCert Utility?
To sign software with an EV Code Signing Certificate using the DigiCert utility, you must follow the below steps:
Step 1: Download and install the DigiCert utility application on your Windows-based computer system.
Step 2: Plug the EV Certificate-associated Hardware Security Module into the system.
Step 3: Open the DigiCert application and click on the Code Signing option, available in the left panel. And then click on the Sign File button.
Step 4: After it, a new window will get opened. Click on Add file button and select the files, which you want to sign.
Step 5: (Optional) Select the Timestamp checkbox and check the timestamp server URL if you want to embed timestamping details with a digital signature.
Step 6: Click on the Sign button and DigiCert Utility will execute the operation.
After performing all the mentioned steps, a dialogue box will appear displaying the process completion message.
Cheap DigiCert EV Code Signing Certificate for All Platform
DigiCert's EV Code Signing Certificate is compatible with all platforms and enables to secure of any executable file, including:
Microsoft Authenticode
Microsoft Windows Kernel Drivers
Java Applets and Applications
Mozilla Object Files
Adobe Air Applications
VB (Visual Basic) Applications
Microsoft Office Macro Files
MS Silverlight Applications
Why Choose SignMyCode to Buy DigiCert EV Code Signing Certificate?
SignMyCode is an authentic and Cheapest EV Code Signing Certificate Provider. We offer DigiCert certificates at the cheapest price in the entire market and ensure their 100% originality. In addition, SignMyCode is an authorized Code Signing Certificate seller, who aligns with all the necessary standards. Moreover, it offers the below services to all its customers:
Technical support from experts, available 24/7
EV Code Signing Certificate at the cheapest price
Certificate Renewal Facility
Free Resources to seamlessly complete certificate-associated operations
Guides, Manuals and Tips and Tricks from Industry Experts
Assurance to maintain integrity and confidentiality of your data
How to use YubiKey to Store Code Signing Certificate?
YubiKey FIPS Series is the most reliable option to securely store your private key in a Hardware Token for enhanced protection of cryptographic keys. If you already have a code signing certificate from a trusted and reputed CA, find the right way to store your code signing certificate in YubiKey. Read More
Experience Accelerated Certificate Issuance with our Expert Team
Our team of code signing experts is dedicated to expediting your paperwork, ensuring a faster validation process.
We understand that navigating the paperwork requirements can be overwhelming, but with our assistance, you'll identify the simplest paperwork option for your country. We'll handle completing and submitting all necessary forms, streamlining the validation process for you.
Our knowledgeable support team is available round the clock to answer your questions about code signing. We are ready to assist you via phone, chat, or email. Whether you need guidance on the overall process or have specific inquiries, we'll provide prompt and helpful support.
A code signing experts' team is equipped to troubleshoot and resolve problems swiftly. Rest assured, we'll work diligently to ensure a smooth and efficient validation experience.
Connect with us now through our convenient live chat feature or reach out to us via email. We're committed to delivering exceptional service and ensuring your code signing journey is seamless and hassle-free.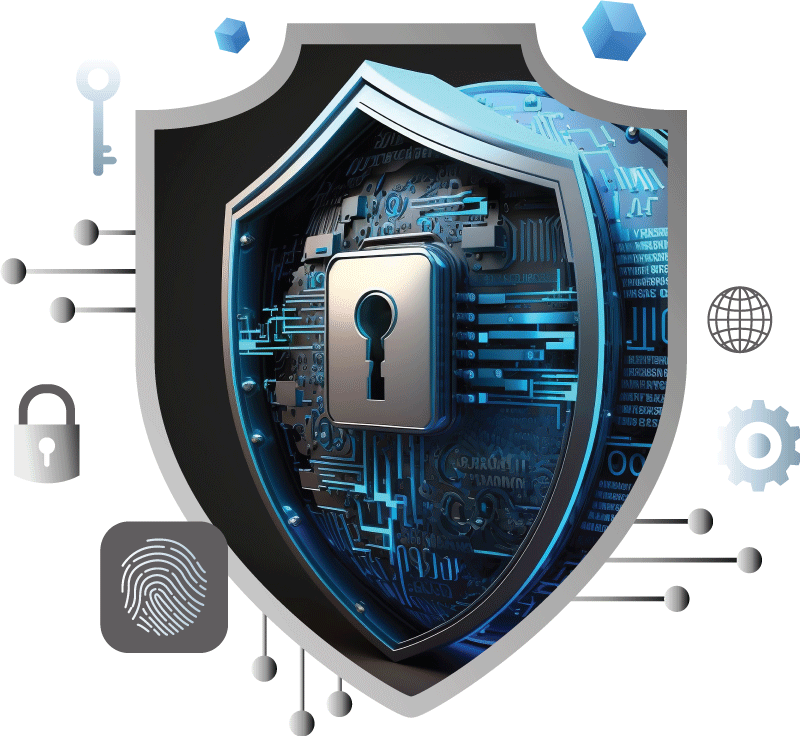 Comparison Between Standard Vs EV Code Signing
Standard Validation Code Signing Certificates
VS
Extended Validation Code Signing Certificates
Issued in 1-5 days to the individual developers and organizations
Issuance
Issued in 1-5 days to only businesses and organizations
Standard verification of applicant's identity and authorization.
Validation Process
Rigorous validation of applicant's identity, authority, and operational existence.
Organic SmartScreen Reputation
MS SmartScreen
Instant SmartScreen Reputation
Helps protect against malware and tampering by verifying the authenticity and integrity of code.
Protection against Malware
Provides enhanced protection against malware and tampering through rigorous validation and verification processes.
Only older Windows 10 drivers are included
Microsoft Windows Compatibility
Accessible to kernel-mode drivers and Windows 10+ drivers
Compliant with industry standards for code signing.
Industry Compliance
Compliant with industry standards and stringent requirements for extended validation.
May not have distinct visual identification.
Visual Identification
Displays prominent visual indicators of trust, such as a green address bar or special icon.
Provides a basic level of trust to users.
Level of Trust
Offers a higher level of trust and confidence to users.

Photo ID and a phone number are required for individual developers.

And for Organizations, Business registration information and a public phone number

Paperwork Required
Business registration information includes the actual office address, years of operation, and a public phone number.
Helps build brand trust and credibility among users.
Brand Trust
Enhances brand trust and reputation, showcasing a commitment to security and user safety.
Starting with $502.52/Year
Pricing
Starting with $706.25/Year
Buy Now
Buy Now
Frequently Asked Questions
Is my existing code sign cert impacted with the new CA/B changes?
No, You can continue using your active code signing certificate till its expired. Once you reissue, HSM or token is required for the new order.
Can I use my existing token?
Yes, you can purchase a hardware token by yourself and utilize it for storing private keys and Code Signing Certificates. However, you need to ensure that the token aligns with the Sectigo's policies and verification system.
Currently, you must prefer availing the one from the following list, as they all fulfill the CA/B and Sectigo's requirements:
Yubico YubiKey FIPS-compliant Hardware Token (For ECC Keys)
Thales/SafeNet Luna and netHSM Tokens
Although, the list can get expanded with the change in policies or the introduction of new compliant devices.
Which brand is offering EV Code Signing Certificate?
Multiple brands offer EV Code Signing Certificates. But the most popular and recommended by industry experts, include DigiCert, Comodo, and Sectigo. All three provides top-notch EV certificate, boosting brand reputation and strengthening software security at a minimal price.
How Much Does DigiCert EV Code Signing Certificate Cost?
The price of the DigiCert EV Code Signing Certificate varies according to its validity period as listed below:
With only 1 year of validity ($760.58)
With only 2 years of validity ($719.83)
With only 3 years of validity ($706.25)
How to Use DigiCert's EV Code Signing Certificates?
The best way to utilize an EV Code Signing Certificate from DigiCert is through the DigiCert Utility application. You can install the application on your computer system and sign and timestamp any executable file, including Windows Kernel Drivers. Besides, you can also use it through the Command Prompt and Terminal, according to your requirement.
OV Vs EV: Which Code Signing do you Require?
The selection of OV and EV Code Signing Certificates completely depends upon an organization's requirements. If you need extra security for your private key and want your users to never face warnings, then an EV certificate is a perfect choice.
However, if you want a software publisher certificate only to sign software, remove warnings and comply with security standards, then OV is a reliable choice.
How to Renew My Certificate?
To renew DigiCert EV Code Signing Certificate with fewer efforts, you must navigate to the SignMyCode Certificate Renewal interface. It will brief you on all the procedures to follow for successful certificate renewal.
Do I need a token to sign?
Yes, with an EV Code Signing Certificate, you need a token to sign software. You will receive the token from Certificate Authority, i.e. DigiCert.
Why is the certificate saved on a token?
The token protects the certificate and associated private key from malicious actors. It aids you in storing such confidential information behind multiple physical locks and provides it access only to authorized people. Moreover, when you use a hardware token, hackers get disabled from accessing it by breaching the network or system.
How does EV Code Signing Work?
EV Code Signing Certificate works only when you plug its associated Hardware Security Module (USB Token) into the computer system. After plugging in the hardware token, you must execute the appropriate signing command according to your operating system, platform, and file type. Once the command gets executed, it converts the complete source code into a hash value and then the certificate fetches the private key details from the USB token.
Further, the certificate encrypts the hashed code and embeds the publisher's digital signature with it. As a result, it provides a digitally signed executable file, ready to release for end-users.
Documents Requirements:
To complete the DigiCert Extended Validation process, you need to prepare the following documents to prove business legitimacy:
Filled agreement from the Vendor.
Government-Issued License/Dun & Bradstreet Report/ Professional Opinion Letter
Contact Details
Physical Address Proof
Working Proof of a minimum of three years
Joakim L.
I purchased a code signing certificate from SignMyCode. Then realized that I needed an EV certificate. Customer support was extremely quick and service-minded, and I could easily upgrade.
Akos S.
I purchased a code signing certificate as a beginner and have got helpful customer support to go through the necessary process and use it for my product.
John M.
My best experience ever purchasing a code signing certificate. I love the certificate; the token is delivered to a central portal where I can find it anytime.
Live Chat
Talk to our 24/7 code signing experts for issuance, validation, and installation help.
24/7 Ticketing Support
Raise your support and sale ticket, we will answer immediately.
Code Signing Tutorials
Why SignMyCode?
Globally Recognized Certificate Authority (CA)
Quick Validation and Issuance by Pro Code Signing Experts
Technical Troubleshooting in Real-Time
24 x 7 Customer Support via Live Chat & Email
---