Code Signing Certificates
Show Your Authenticity by Signing Your Software Using Trusted Code Signing Certificate
Increase your software adoption and download rate. Show your authenticity to end-users by signing your software using verified Code Signing Certificates.
Prevent unknown publisher warning messages and give a sense of security that software is free from tampering since its signing and coming from a trusted source. Bolster trust and confidence with a globally recognized digital signature provided by respected certificate authorities like Certera, Sectigo,Comodo and DigiCert.
Buy Code Signing Certificates
Types of Code Signing Certificates
Code Signing is used for signing software and applications developed by the software development company or software developer as an individual. We offer three different types of Code Signing Certificate at an affordable price that you can use to sign your software/applications digitally.
Starting at $269.99/yr
Code Sign your software, scripts, executables, applications and instantly remove the notorious Microsoft SmartScreen Reputation Filter warning message that scares users.
Starting at $199.99/yr
Digitally sign your software & executables and immediately remove unknown publisher warnings while showing your identity as a publisher name.
Starting at $199.99/yr
Individually code sign your software, scripts, and applications that help you get recognized as a genuine and verified software developer.
A Single Code Signing Certificate for
All Major Platforms
Want to sign multiple software for multiple platforms? Code Signing Certificate provided by CAs Sectigo, DigiCert, Certera & Comodo is compatible with various popular platforms. So get a Code Signing Certificate issued and start signing your software for all the popular platforms.
Starting at $199.99/yr
Microsoft Edge
MS Office Macro
MS Visual Basic
Advantages of Code Signing Certificate
Code signing is the method to put a digital signature on your software, program, executables, or applications. So, as a software
publisher, you can prove your authenticity & integrity at the time of download and installation to your software users.
Software Integrity
Code signing your software & verifying it with the hash function works as integrity proof for your software. If the hash function fails to match, the user gets a security warning while preventing your software or application from being downloaded.
Assurance & Authenticity
Remove the risk of your software getting corrupted. Code signing software assures users that software isn't tampered with since its signing and it's in its original form. In addition, it bolsters trust by minimizing security issues and unknown publisher warnings.
Digital Software Signature
Digitally sign your software and prove to your users that you're the trusted entity and software is entirely safe to use. Showing your signature minimizes security warnings and confirms your users that software doesn't have issues while boosting their confidence.
Freeze Digital Signature
Use timestamp to freeze your digital signature on your software. So, even if the Code Signing Certificate you used for signing your software expires, the digital signature remains valid and works as it should without creating issues for software users.
Increased Software Sales
Whether you're a small, big-sized company or an individual software developer or publisher, digitally code sign your executables, software & applications. Give proof of your genuineness and increase the download rate while increasing your company's overall software sales and revenue.
Unlimited Signing
Get a code signing certificate and sign an unlimited number of software files, executables, and applications. Till your code signing certificate validity period is not over, you're allowed to sign as many software and applications without paying any extra charge.
Comparison Between Standard Vs EV Code Signing
Standard Code Signing
VS
Extended Validation Code Signing
Standard verification of applicant's identity and authorization.
Validation Process
Rigorous validation of applicant's identity, authority, and operational existence.
Organic SmartScreen Reputation
MS SmartScreen
Instant SmartScreen Reputation
Helps protect against malware and tampering by verifying the authenticity and integrity of code.
Protection against Malware
Provides enhanced protection against malware and tampering through rigorous validation and verification processes.
Only older Windows 10 drivers are included
Microsoft Windows Compatibility
Accessible to kernel-mode drivers and Windows 10+ drivers
May not have distinct visual identification.
Visual Identification
Displays prominent visual indicators of trust, such as a green address bar or special icon.
Provides a basic level of trust to users.
Level of Trust
Offers a higher level of trust and confidence to users.

Photo ID and a phone number are required for individual developers.

And for Organizations, Business registration information and a public phone number

Paperwork Required
Business registration information includes the actual office address, years of operation, and a public phone number.
Starting with $199.99/Year
Pricing
Starting with $269.99/Year
Buy Now
Buy Now
How Code Signing Works
Why Choose SignMyCode for Code Signing Solutions?
Some important things that set us apart from the rest of the code signing solution providers are:
Solely Focused Towards Code Signing Solution
You'll find many businesses providing different types of digital security certificates like SSL/TLS Certificate, Document Signing Certificate, and among them, there's also Code Signing Certificate. But, if you're a software developer, especially one who's into the software development business, then first you should find out how good they're with code signing solutions.
Here at SignMyCode.com, providing a Code Signing solution is our core business. We are entirely focused on providing code signing certificates from multiple and trusted certificate authorities such as Certera, DigiCert, and Sectigo(Formerly known as Comodo), which also helps us stay dedicated.
Globally Known & Trusted Certificate Authorities
Here, at SignMyCode.com, you'll get multiple options to select brands: Sectigo (Formerly known as Comodo), DigiCert, and Certera. All are globally known as trusted certificate authorities for providing digital security certificates trusted by all popular browsers and operating systems.
Easy to Use Interface
At SignMyCode.com, we've created an easy-to-use interface that will help you complete all your code signing issuance processes. For instance, once you create your account, you won't face any difficulty navigating through different steps such as the validation process, or re-issuance steps won't take much effort, which will help save your time.
One Click Automatic Tool
Once your validity period gets over and if you're looking to renew your code signing certificate from us, then within your account, there's an option to automatically process the re-issuance of your code signing certificate by simply clicking one button. Henceforth, once the payment is made and your vetting process completes, you'll get your renewed code signing certificate issued.
Affordable Price
Yes, Code Signing Certificates are costly compared to other digital security certificates. But, SignMyCode.com purchases Code Signing Certificate in bulk, due to which we ourselves get discounts from CAs. Henceforth we pass on that discount to our customers. So, ultimately you'll get the same Code Signing certificates from SignMyCode.com at a low price compared to the original price stated on CAs website.
Money-Back Guarantee
You will be able to cancel your code signing certificate order if its at Pending Status within 30 days of the purchase. But once order is activated/ Issued, it cannot be cancelled or refunded by the vendor.
24/7 Instant Support
You'll get 24x7 support for your queries or issues pertaining to Code Signing Certificate issuance and installation directly from the experts of Code Signing Solution that have years of experience in this industry.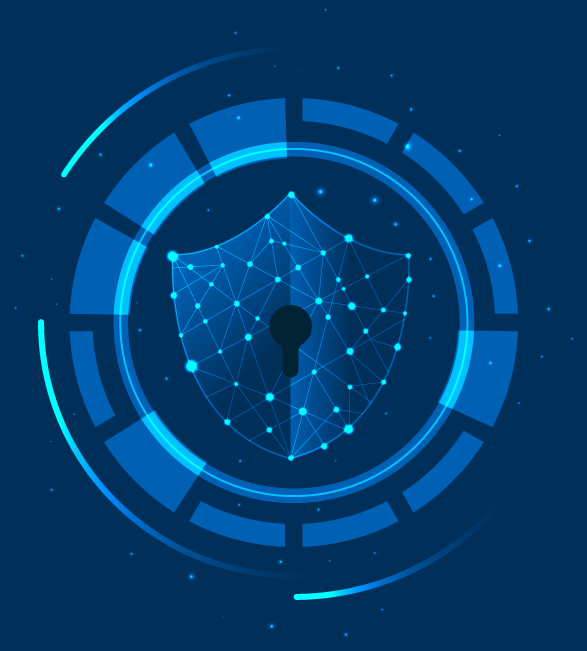 Option 1: Get a USB Token Shipped to You
When you opt for this option, the CA will deliver a USB token to your designated address alongside your purchase. This USB token serves as a secure storage device for your private keys.
Option 2: Using Hardware Security Module
If you already possess a Hardware Security Module (HSM) or USB token that meets the certification standards of at least FIPS 140-2 Level 2 or Common Criteria EAL 4+, you can leverage your existing key storage device allowing you to maintain the security measures you already have in place while seamlessly integrating it into the code signing process.
Option 3: Storing Private Key for a Secure Cloud Environment
For those seeking a more flexible approach without compromising security, this option provides an innovative solution. By utilizing a cloud based HSM and code signing platform, you can securely store your private keys in a protected cloud environment.
Whether you opt for a shipped USB token, utilize your own certified HSM or USB token, or embrace a secure cloud environment, you can trust that your private keys will be protected throughout the code signing process.
Frequently Asked Questions about Code Signing
Is my existing code sign cert impacted with the new CA/B changes?
No, You can continue using your active code signing certificate till its expired. Once you reissue, HSM or token is required for the new order.
Can I use my existing token?
Yes, you can purchase a hardware token by yourself and utilize it for storing private keys and Code Signing Certificates. However, you need to ensure that the token aligns with the Sectigo's policies and verification system.
Currently, you must prefer availing the one from the following list, as they all fulfill the CA/B and Sectigo's requirements:
Yubico YubiKey FIPS-compliant Hardware Token (For ECC Keys)
Thales/SafeNet Luna and netHSM Tokens
Although, the list can get expanded with the change in policies or the introduction of new compliant devices.
What Is a Code Signing Certificate?
A Code Signing certificate is a digital software security certificate that's used for signing your software and embedding your unique digital signature that helps remove the "Unknown Publisher" warning. Similarly, it assures your software users that it's coming from a genuine software publisher and it hasn't been tampered with since its signing. To know more, you can click here.
How to Purchase a Code Signing Certificate from SignMyCode.com?
To purchase a code signing certificate, select the one you want from the SignMyCode.com website, click the Add to cart button, add your billing address, and complete the payment. After that, generate CSR and submit it back to the CA, and complete the validation process by submitting all the required documents. Lastly, once your validation process is complete, your code signing certificate will be issued.
What if I Have an Issue During Installation?
Suppose you face any issue related to code signing certificate installation. In that case, you've readily available guides. Further, suppose you can't solve it using the guide. In that case, you can even contact our support team, who has years of experience in resolving issues and queries related to code signing certificate installation.
What Are the Validation Processes/Documents?
The validation process is used for vouching for your authentication. Depending upon the code signing certificate you purchase, you'll require to submit certain government-issued documents that can authenticate you as a genuine business entity or as an individual software developer. It's 1 to 5 business day process for a standard code signing certificate or EV Code Signing certificate.
What Do I Need to Have Before Buying a Code Signing Certificate?
Before buying a code signing certificate, ensure you've all the required documents to complete the validation process. Because the code signing certificate doesn't get issued till the validation process is not completed.
Why Code Signing Is Important & Why Do I Need It?
The Code Signing certificate embeds your digital signature on the software while removing the "Unknown Publisher" warning. Similarly, it helps assure software users that your software is genuine and hasn't been tampered with by any malicious hacker since its signing.
Experience Accelerated Certificate Issuance with our Expert Team
Our team of code signing experts is dedicated to expediting your paperwork, ensuring a faster validation process.
We understand that navigating the paperwork requirements can be overwhelming, but with our assistance, you'll identify the simplest paperwork option for your country. We'll handle completing and submitting all necessary forms, streamlining the validation process for you.
Our knowledgeable support team is available round the clock to answer your questions about code signing. We are ready to assist you via phone, chat, or email. Whether you need guidance on the overall process or have specific inquiries, we'll provide prompt and helpful support.
A code signing experts' team is equipped to troubleshoot and resolve problems swiftly. Rest assured, we'll work diligently to ensure a smooth and efficient validation experience.
Connect with us now through our convenient live chat feature or reach out to us via email. We're committed to delivering exceptional service and ensuring your code signing journey is seamless and hassle-free.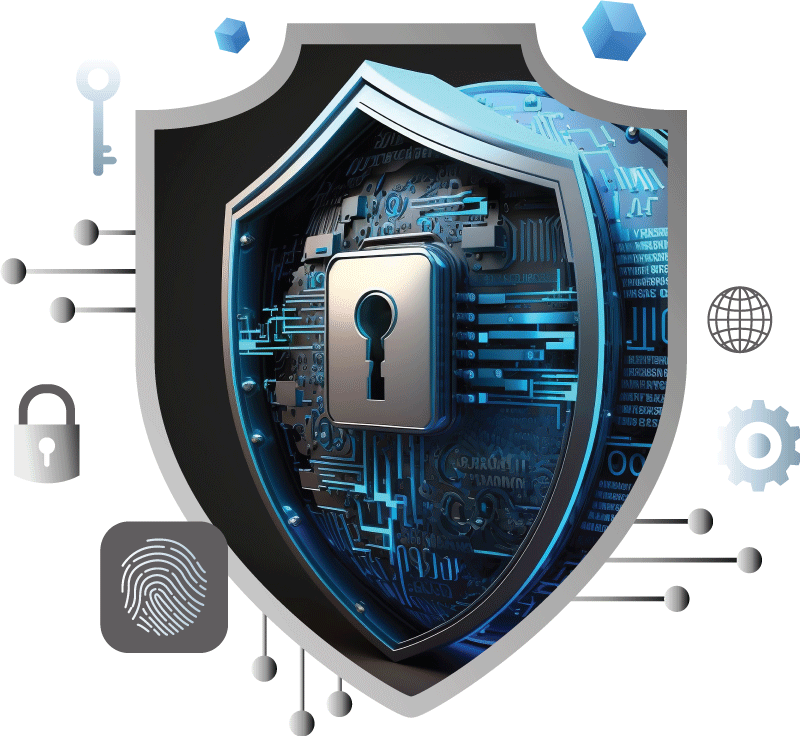 Joakim L.
I purchased a code signing certificate from SignMyCode. Then realized that I needed an EV certificate. Customer support was extremely quick and service-minded, and I could easily upgrade.
Akos S.
I purchased a code signing certificate as a beginner and have got helpful customer support to go through the necessary process and use it for my product.
John M.
My best experience ever purchasing a code signing certificate. I love the certificate; the token is delivered to a central portal where I can find it anytime.
Live Chat
Talk to our 24/7 code signing experts for issuance, validation, and installation help.
24/7 Ticketing Support
Raise your support and sale ticket, we will answer immediately.
Code Signing Tutorials