How to Fix Unknown Publisher Security Warning? [A Step-by-Step Guide]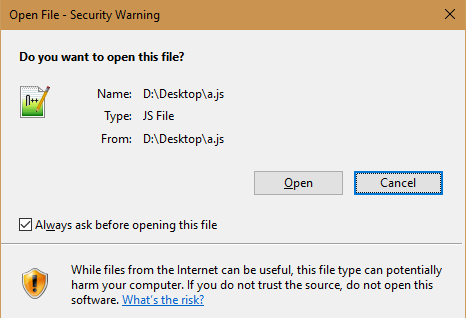 Installing software from an unknown publisher can cause a lot of issues for you. However, there are ways to deal with it. Check out this piece to know!
In this article, you will learn about step-by-step guide on how to fix Unknown Publisher Security Warning.
Software and apps have become crucial elements for all of us. And it is not uncommon to witness errors while downloading apps and software today. There are millions of websites on the web that may provide the software you need.
Some of them could be safe, and some might not be, which is why you may encounter unknown publisher security warnings on your system.
The safe software versions will never encounter any issues with your PC as they are verified by the official brand, for example, Microsoft. On the other hand, those downloaded from third-party websites may cause issues sometimes.
Anyhow, the common unknown publisher issue should never be taken lightly. It is a legitimate concern if you have that dialog box on your computer screen.
Wondering how to fix it and what it is? Well, take a glance at this comprehensive guide! But before there, If you want to know about what is unknown publisher warning, then browse our existing blog!
What is an Unknown Publisher Security Warning?
An unknown publisher security warning is a pop-up message that you see when you try to install software that is created by an unknown publisher or creator.
When the operating system or the browser on your PC sees unverified software, it will automatically raise the alert. It will show you a dialog box in a bright yellow color, usually with the word "Unknown" printed against the publisher.
How to Eliminate or Fix Unknown Publisher Security Warning?
Ok, let's deal with the question, How to fix unknown publisher security warning? There are various ways to deal with it or fix it! Here are some of them!
Rectify the File Registry
Corrupted file registries can somehow lead to the Unknown Publisher Security Warning message. Hence, you can repair them to fix it. Here are the steps to do it!

1. Enter cmd in the search bar of your PC. Look for Command Prompt and right-click on it. Choose Run as administrator.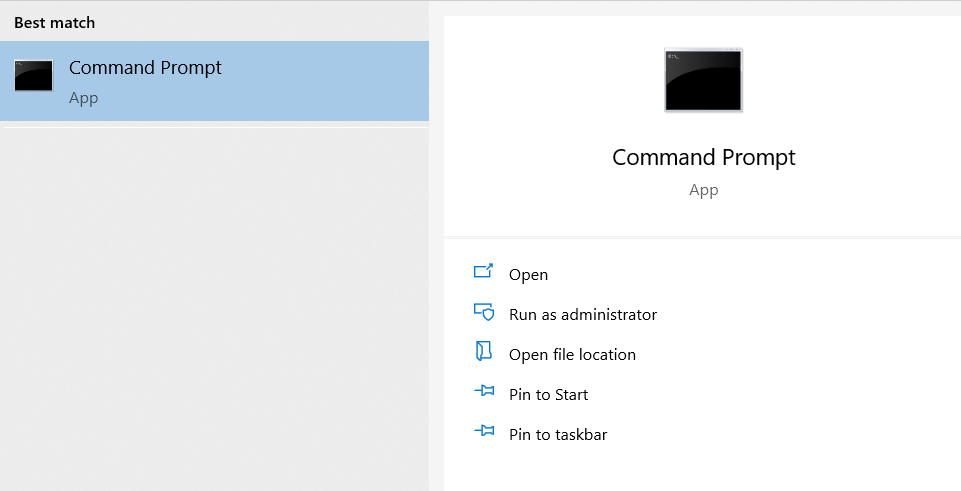 2. Enter this command and press enter: sfc /scannow
3. When the scanning is complete, reboot, and your issue will be resolved.
Change UAC settings
User account control settings can also lead to these error messages. These settings can make your PC check every little thing that software does to it.
If you change the user account settings, these error messages can be fixed. Here are the steps!

1. Open up the Control Panel, followed by System and Security.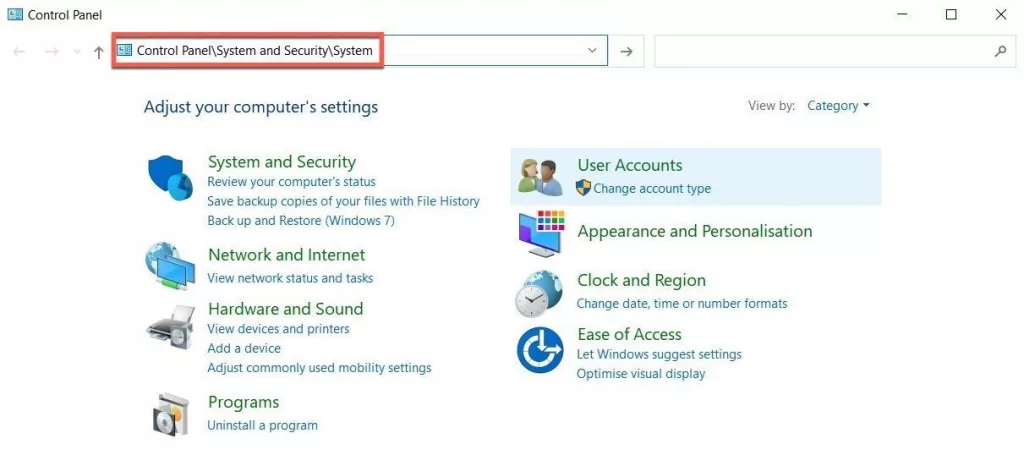 2. Go to the Action Center and choose Change User Account Control settings.
3. Bring the scroll button to the bottom where it says Never Notify and Click on OK.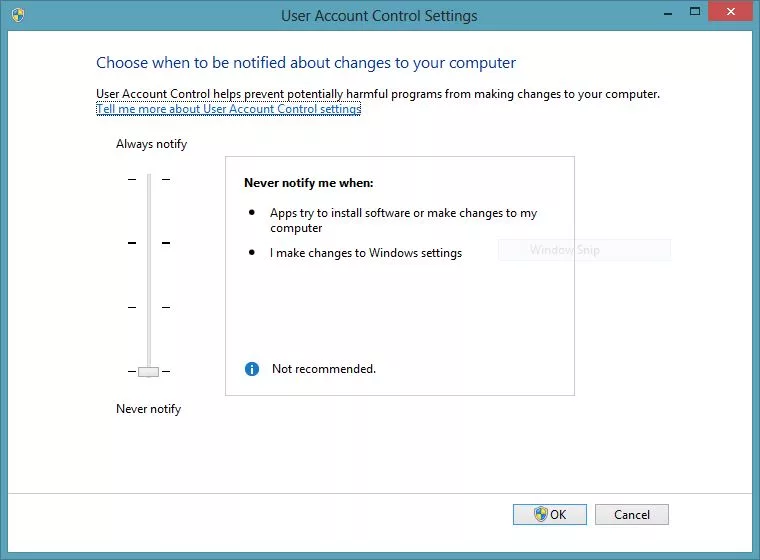 Note: As these settings are meant to protect your PC from dangerous apps, make sure you have a powerful anti-malware program installed on your PC to shield against bad software if it is indeed being installed. Do it before running this method.
Run a System Scan
Though it may seem like a primitive way, it is worth trying and is pretty easy.

1. Open up Windows Defender by typing it in the search bar.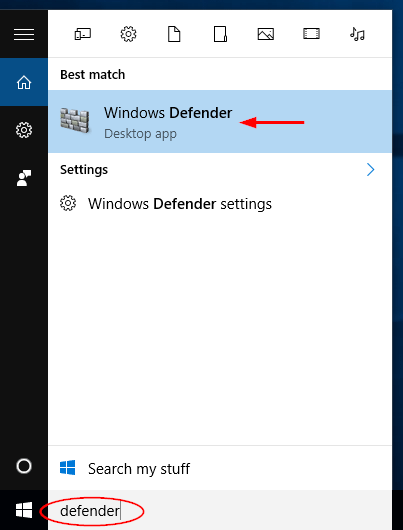 2. Look for the shield icon and click on it.
3. Click on Scan options and choose Advanced scan.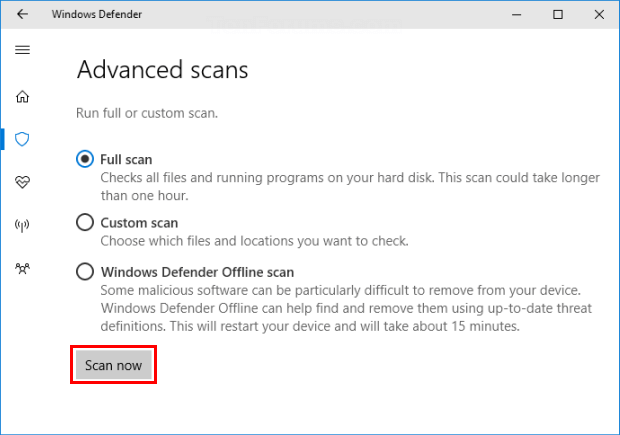 Bypass Error Message
To bypass the error message, you have to use the command prompt again. However, a fair warning, this method is not recommended!
Open Command Prompt by typing in cmd and right-click on it.
Choose Run as administrator.
In the following screen, type in the full path of the app you want to run and press Enter.
Note: If you don't know the full path of the app or software, look into the properties of the software to get it under the shortcut tab.
Remove Publisher from Untrusted Lists
Even if the publisher is genuine, the PC may show you the same Unknown Publisher Security Warning error again and again. This can be possible if the publisher is listed in the list of untrusted publishers.
Follow these steps to remove it in Internet Explorer!
1. Search for Internet Options in the search bar.
2. Tap on Content followed by Certificates and select Publisher Tab.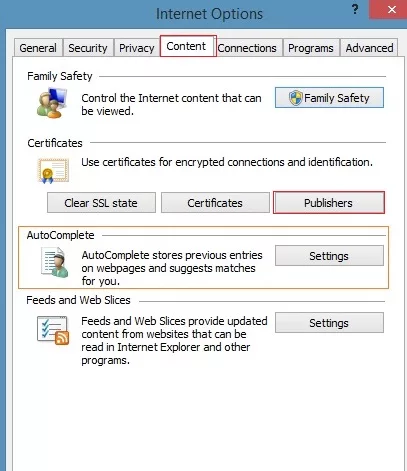 3. Select the Untrusted Publishers tab and remove the publisher of the software.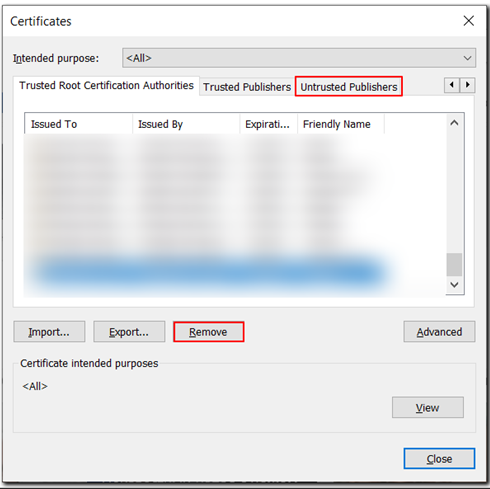 4. Run the application again.
Unblock the File
This can be the simplest method that you can implement. Just right-click on the program and look for the Block option. If it is checked, uncheck it and try running the app or software.
These are some methods on How to fix unknown publisher windows 10. Make sure that no matter which method you try, you research it carefully and study the consequences.

Is it possible to Check a Program's Verified Publisher Details?
Yes, you can check the program's verified publisher details in the properties of the software or app.
Follow these steps to do the same!
Right-click on the software and choose Properties.
Look for the Digital Signatures tab and click on it.
You will see the signer's name, email, and timestamp of the signing of the certificate.
Click on the Details tab.
In the next window, Click on View Certificate.
Select the Details tab, followed by the Subject option in the list.
In the next window, you will see all the details of the publisher.
Note:To verify the information, you need to check the official website of Microsoft.
Difference between Unsafe and Safe Software
Well, by just looking at the file, one cannot tell if the software is legitimate or not unless the icon of the software is distorted (an obsolete way to know if it has a virus or not). But hackers are mindful today.
Recommended: How to Check If a File Has a Virus or not Before Downloading It?
The naming of the software is done in a way that you will surely believe that this is the right software for you. But, the only thing that differentiates legitimate software from bad one is the error message.
Microsoft and various browser firms like Google design the services in a smart way that protects you from bad software. Microsoft windows defender security warning is the best example.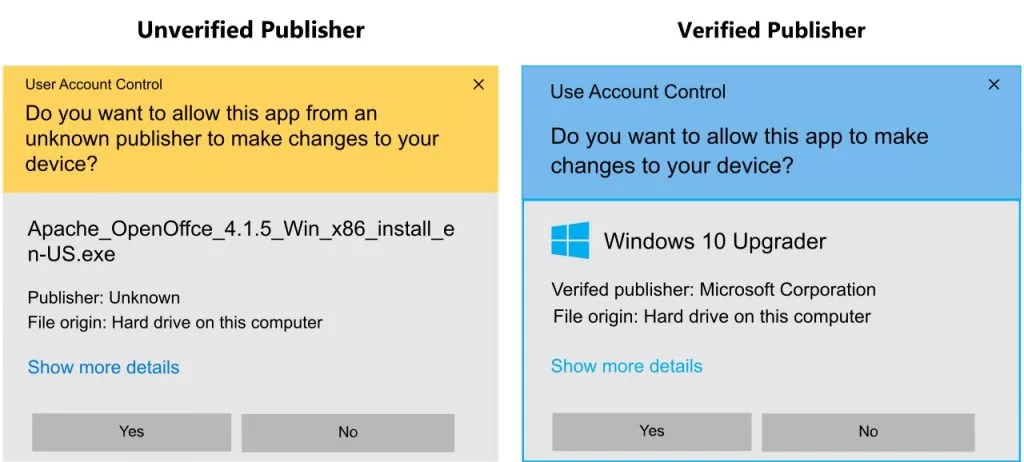 Here are some ways in which you can ensure that the software is legitimate!
Check the source: One of the best ways to ensure that the software is real is to check its source. If you downloaded it from a legitimate source like the Microsoft website, it would be safe. The best thing here is that even if the software from Microsoft is safe, it will still ask you for permission.
Individual research: Another way to confirm if the software is original is to do your own research. One way or the other, you have to check the official website of Microsoft. You can check if the name matches or has other variations or not.
Ask for permission: This point is valid for those who are not over 18 yet. For you, it will be best for you to talk to your parents and find out if the software is good to go or not.
Note: If anyway you installed the software and it is installing additional software with it, you need to get rid of it as soon as possible.
How is a Verified Publisher different from a Verified Publisher?
Well, a verified publisher is someone who makes some extra effort to ensure that the app or software is trusted by your PC or browser. On the other hand, an unverified publisher does not do any of it.
Here is how software becomes verified. First, the software publisher makes an effort to Purchase Code Signing Certificate from the respected certificate authority and signs their software.
Similarly, before a code signing certificate is issued, the certificate authority verifies the business's legitimacy, which assures the software developing company is genuine.
A code signing certificate is a digital file that enables the maker of the software to gain the trust of the users and the operating system. When software is digitally signed, it authenticates its originality.
All code signing certificates are not the same; they come with two main levels of verifications, namely
Standard Validation:
This process involves verification of some basic company information to get a standard code signing certificate, aka OV Code Signing Certificate.
Extended Validation:
In this process, the certificate authority digs deep into some more specific information about the company or publisher before issuing the EV Code Signing Certificate.

Harmful Effects of Bad Software!
Well, let's not waste time and just jump into it!
Malware
One of the primary motives for bad or unverified software is to install malware on your PC.
As per stats, 53% of the viruses are spread via .exe files, and these executable files are commonly labeled as bad by PCs.
Password Stealing
Keyloggers are the software used to track the keystrokes of your keyboard to form passwords. Some software comes coupled with keyloggers to steal your passwords. You will not get any warning about this software, but it may get automatically installed on your device.
Device Control
An uncommon impact of unverified software is device control. A cyber thief may control your device as per their commands once you install the software.
Information Theft
Just like password stealing, once you install the software on your device, you may lose some or all of your critical information.
Conclusion
Now that you know how to fix the unknown publisher security warning error, it will be easy for you to run all your required software easily. However, it is recommended to use only legitimate software.
If you think that the software may cause issues to your PC but still want to try it, keep a powerful antivirus as a backup plan. At least, it will inform you within the remaining time to reverse the effects.
Want to Remove Unknown Publisher Warning?
Verify your Software/App code with Trusted Code Signing Certificate & get rid of the Unknown Publisher Warning Alert with the Cheapest Code Signing Certificate Starting at $179.99 Per Year!