Top Cheap Code Signing Certificate Providers 2023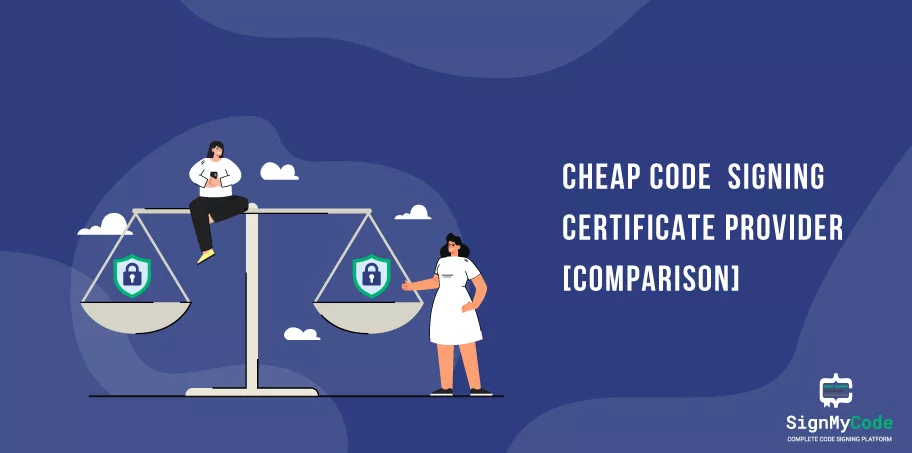 With cyber-security becoming a prime concern of individual users and organizations, everyone prefers using legitimate software. If the system shows a warning about any application, users instantly act uninstalling it and finding an alternative.
And it can happen with your software too, that system displays a warning at download or installation only. But, you can prevent it by utilizing a Code Signing Certificate, which gets issued by a Certificate Authority. When you avail of such a certificate, you become a verified software publisher and customers don't encounter any warnings.
However, the question now is, "Which CA/Provider You Must Select?". Don't worry, as we have got the answer for you. Further, you will get all details about the top CAs and the best provider for you along with clarification on the need for a Code Signing Certificate. Let's get started.
Top Certificate Authorities To Prefer For Code Signing Certificate
To purchase a Code Signing Certificate, you must only prefer the leading Certificate Authorities. It will help you in various aspects, such as:
When a recognized CA verified you as a publisher, digital platforms treat your software as legitimate.
It accelerates business reputation across operating systems and browsers.
Certificates from top-notch CAs can digitally sign any executable file on any platform.
Comodo CA

Comodo is a top-notch Certificate Authority, which leads the global charts in issuing most digital certificates to small, medium, and large-scale businesses. It's also been one of the most experienced CA in the industry for the past two decades, constantly aligning with all NIST and CA/B Forum standards.
By availing of its Code Signing Certificate, you can secure your software from illegitimate modifications. And it will assure to hash and encrypt the executable file using the latest algorithms.
In addition, Comodo updates itself with all ongoing cyber-security technologies, aiding its users to always leverage the most secure solutions. Whether someone wants to independently publish software or a software publishing company wants to verify itself, Comodo has solutions for all. It offers:
From removing unknown publisher warnings to boosting confidence in your customers, Comodo Code Signing Certificates are a perfect solution. Moreover, it enables to make any executable file tamper-proof in a few minutes and is compatible across digital platforms, including Windows, macOS, Adobe, Java, Mozilla, and more.
| | | | | |
| --- | --- | --- | --- | --- |
| Certificate | SignMyCode | CheapSSLWeb | SSl2Buy | ComodoSSLStore |
| Comodo IV Code Signing Certificate | $44.99/year | – | – | $70.83/year |
| Comodo Code Signing Certificate | $44.99/year | $49.99/year | $52.80/year | $70.83/year |
| Comodo EV Code Signing Certificate | $149.99/year | $199.99/year | $210.32/year | $266.00/year |
| | | | | |

Sectigo CA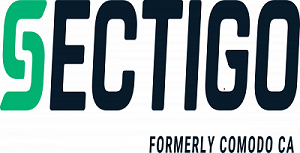 Sectigo Certificate Authority is the holding company of Comodo CA. It oversees and executes all the operations of Comodo Code Signing Certificates. Besides, it also offers Software Publisher Certificates at all validation levels.
In addition, Sectigo provides an automated system to manage the certificate lifecycle, making the vetting and renewal process effortless for applicants.
Globally, more than 700,000 software publishers and developers trust the Sectigo Code Signing Certificate to protect their software from cyber threats. And to assure security, it also complies with all regulatory policies and standards, making your application concretely tamper-proof.
Further, below are some of the statistics, which are enough to tell why you should consider Sectigo CA:
More than 43 Million Sectigo Digital Certificates are currently in use, securing multiple applications and removing unknown publisher warnings from the user experience.
36+% Fortune 1000 organizations prefer Sectigo certificates instead of any other due to its strong advanced encryption algorithm.
Till now, more than 700K+ businesses are using Sectigo Code Signing Certificates to improve their reputation on digital platforms.
You can also achieve all essential software security and business objectives by availing of a Sectigo IV, OV, or EV certificate from a reliable provider. It will help you convert into an authorized publisher, providing genuine software for commercial and personal usage.
| | | | | |
| --- | --- | --- | --- | --- |
| Certificate | SignMyCode | CheapSSLWeb | SSl2Buy | SectigoStore |
| Sectigo IV Code Signing Certificate | $44.99/year | – | – | $79.00/year |
| Sectigo Code Signing Certificate | $44.99/year | $49.99/year | $52.80/year | $79.00/year |
| Sectigo EV Code Signing Certificate | $149.99/year | $199.99/year | $210.32/year | $289.67/year |
| | | | | |

The Prime Benefits of Code Signing Certificate
Whether you select a Code Signing Certificate from Comodo or Sectigo, you can assure to leverage all the following primary benefits.
No Unknown Publisher Warning
Both Comodo and Sectigo Code Signing Certificates eliminate the Unknown Publisher Warning. Whenever your customers will download and install your software, the system will don't trigger an alert and the overall procedure will get completed smoothly.
As a result, they will build trust in your application and prefer it against other available apps with unauthorized publishers.

Business Reputation Growth
Once a CA, such as Comodo and Sectigo verifies you as a publisher, browsers, operating systems, and digital platforms treat you as legit. Your software seamlessly passes the security checks and gets published on repositories and online app stores. As a result, it becomes easy to reach out to the target audience.
Strengthening of Software Security
In the era of the digital revolution, where cyber-attacks get executed every 30 seconds, you must encrypt the source code. A Code Signing Certificate effortlessly completed such an operation, as it first creates a hash digest of source code and then encrypts it.
Therefore, your application's code gets converted to an unreadable format, making its cracking nearly impossible.
Boost In User Confidence
With the awareness of cyber-security, users only prefer signed software and applications. And before installation, many of the customers focus on the system warnings. Once you sign your software, it will not trigger the alerts and your user will gain confidence to utilize it.
Increase in Productivity and Revenue
Industry experts only prefer signed and secure applications for organizational and personal use. When you sign your software, your chances of getting on a professional's list increase, leading to an increase in your app's utilization. As a result, your productivity and revenue start to rocket up simultaneously.
Why Purchase Code Signing Certificate From SignMyCode?
SignMyCode is an ideal Code Signing Certificate provider for every business and individual. Its prices are the cheapest in the entire digital certificate market. And it also provides 24/7 support to all its customers with the guarantee to resolve queries in the minimal time possible.
You can effortlessly purchase a Comodo and Sectigo Code Signing Certificate from SignMyCode and leverage the following advantages:
Become a client of Sectigo Platinum Partner Certificate Provider.
Free Code Signing Certificate resources (Guides and Instruction Manuals written by professionals)
Certificate renewal facility on the same website.
Cheapest prices for Comodo and Sectigo certificates.
Authentic and genuine software publisher certificates.
Wrapping Up
With emerging cyber threats, every developer/publisher wants its software to be secure from malicious actors. And one of the best of doing it is to encrypt the source code and digitally sign it.
For software tamper-proofing, you must prefer only the best Certificate Authorities, like Comodo and Sectigo, who are well-known on digital platforms. It would help you align your application with industry regulation, boost customer confidence, and accelerate your revenue consequently.
Cheapest Code Signing Certificate Provider
Want to get Best Code Signing Certificate from a Well-Known Certificate Authority like Sectigo or Comodo at Lowest Price? Don't Go Anywhere; Get Cheap Code Signing Certificate at SignMyCode!